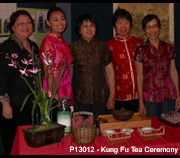 Canadian immigration policy has evolved over the past 100 years, although Chinese Canadians have been held back economically and socially by its excessive restrictive and undemocratic regulations. External and internal forces influenced the passage of the Chinese Immigration Act of 1885 which introduced the 'Head Tax'. More restrictive amendments were to follow culminating with the royal ascent of the Chinese Exclusion Act of 1923. The outcome of this Act recorded fifteen people of Chinese descent immigrating to Canada between 1923 and 1947. When the Chinese Exclusion Act was repealed in 1947, it was replaced by a liberalized immigration act which focused on reuniting families previously affected. Subsequent human rights legislation followed affording Chinese Canadians the franchise rights to vote and seek citizenship. For those of Chinese ancestry wishing to immigrate to Canada this was of little help. Even with new human rights laws in place, the revised immigration law remained unjust for people of Chinese descent. In an effort to address a severe labour shortage in the 1960s, the Government of Canada introduced the 'point system' in 1967. This system guaranteed all new immigrants equitable treatment and evaluated each applicant on their language skill and job qualifications, not their ethnicity.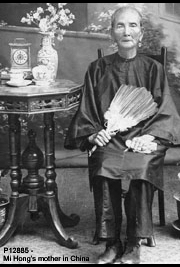 By 1967 Windsor was already an automotive centre, and the mold industry was starting to develop. Many immigrants came from the Canton region in China and spoke Cantonese. At the same time Hong Kong experienced eighteen months of labour unrest and riots. The riots were supported by the Peoples Republic of China and carried out by militant leftists' intent on upsetting business and agitating the public through bomb threats. This created fear and uncertainty in the British colony. Similar incidents were happening in the Portuguese administered Macau. The new immigration rules presented the perfect opportunity for those with wealth or the right skill set to seek a more stable future in Canada. Although many came to work in the mold industry there were professionals among them; doctors, lawyers, pharmacists, engineers and teachers also utilized this system. As a result the Chinese population in Windsor surged to over two thousand people.
Motivated by these same events many visa students emigrated from Hong Kong and Taiwan. As more foreign students chose Canada as their educational destination, cultural student exchanges became more prevalent. Once graduated, many remained in Canada to live and work. The benefits to Canada and the country of origin were immeasurable. This record was blemished in the early 1980s, when a Canadian broadcaster aired a story which created the perception that foreign Asian students were taking educational opportunities away from Canadians. Feeling the affront, the Toronto Chinese community organized a protest and in support members of the Windsor Chinese community sent a representative. A retraction and apology was ultimately given by the Canadian broadcaster to Chinese Canadians and people of Asian descent. Once again mainstream insensitivity reminds us, the Canadian mosaic has no place for prejudice whether institutional or individual.
In its evolution Canadian immigration policy has seen fit to include humanitarian rationales to meet the needs of people on compassionate grounds. Historically, political instability or outright oppression has been a determinant for waves of immigration. In the 1970's Vietnam had an oppressive government which committed atrocities against its own people. People fled the country in fear of being executed. They dared to take leaky boats onto the ocean in search of rescue and sanctuary; they were called 'boatpeople'. It was recognized as a crisis by the international community and Canada responded by amending its Immigration Act of 1976 to include the new 'refugee' classification. Canada sponsored 70,000 Vietnamese refugees and of those who chose Windsor as their destination, many were of Chinese descent.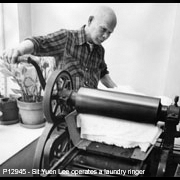 In 1984, Britain announced July 1st, 1997 as the scheduled date to return the colony of Hong Kong to the Chinese government. Many people from Hong Kong feared what the transfer of power to China meant for their families. Around the same time the government of Canada announced new immigration policies which expanded the 'business immigrants' classification to include entrepreneurs, self-employed, and investors. The 1980s and 1990s saw an increase in immigration to Canada. Vancouver experienced a large influx of Chinese immigration.
In the nearly 100 years since Chinese Canadians arrived in Windsor, they have raised families, built communities, started cultural organizations, engaged in enterprise, and have been leaders within their professions and in the City of Windsor. The grandchildren of Chinese Canadians thoughtfully debate their identity as Canadians and what that means, in light of the arrival of new Asian Canadians. The international politics of China weigh heavily on some older Chinese Canadians for fear history will repeat itself.
Time has proven without a doubt that Chinese Canadians are people of intelligence, integrity and character. Education has always been important to the Chinese people because it's a matter of tradition. This was known as early as 1876 by the inclusion of a report entitled China: System of Education, in the U.S. Joint Commissions report on Chinese Immigration of the same year. It stated it was rare for a Chinese person to not be able to read and write. Traditional Chinese education prepared their people to live virtuous lives. The rigors of this educational approach were the only way for a person to hold a position of respect and honour within the government of China. Canadian Chinese have always thought it important that their sons and daughters attend Canadian schools and academically excel. Statistically this has been corroborated by the collection of data from 1931 through the mid 1980s, which indicates Chinese Canadians pursue upwardly mobile career paths. The virtual museum Rising Dragon: Chinese Canadians in Windsor has the stories of those who immigrated between 1961 and 1990. Click on section Local Chinese People and discover their stories.